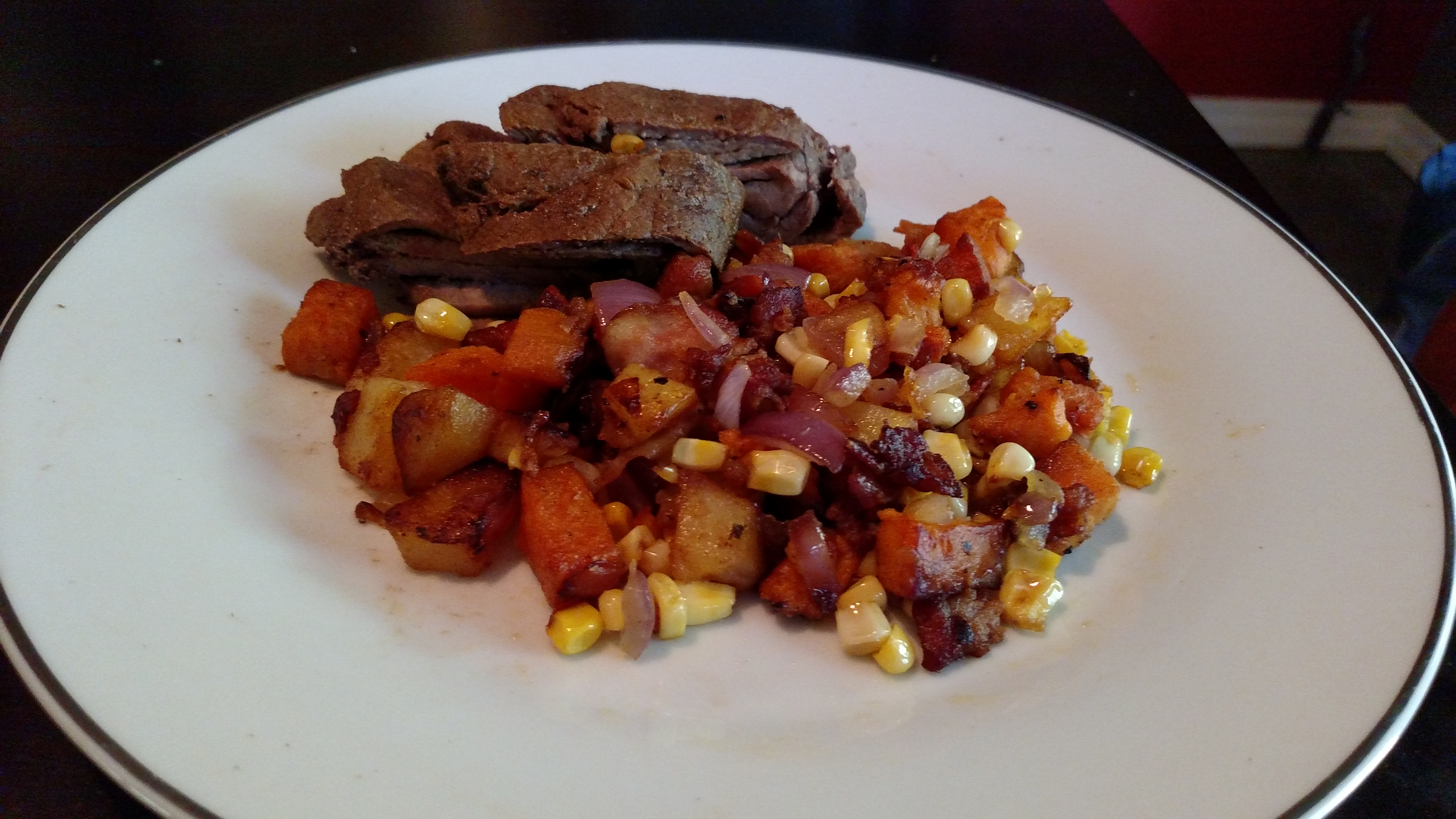 Potato Hash
Serves 4, Approximately 550 calories
Total time: 30 minutes
Prep time: 10 minutes
Cook time:
20 minutes
Ingredients:
4 slices of bacon, cubed
1 large sweet potato, cut into 1/2 inch cubed
2 medium russet potatoes, cut into 1/2 inch cubed
2 cloves of garlic, minced
1/2 cup of red onion, diced
2 ears of corn, shucked and dehaired
Dash of cayenne pepper to taste
Salt and pepper to taste
Instructions:
Fry bacon in pan until starts to brown about 2 to 3 minutes. Add potatoes and cook until softened approximately 8 to 10 minutes. Add minced garlic and cook until fragrant for about 1 minute. Add in onion and corn. Season with cayenne, salt, and pepper to taste. Cook an additional 6 to 8 minutes.
Related articles across the web