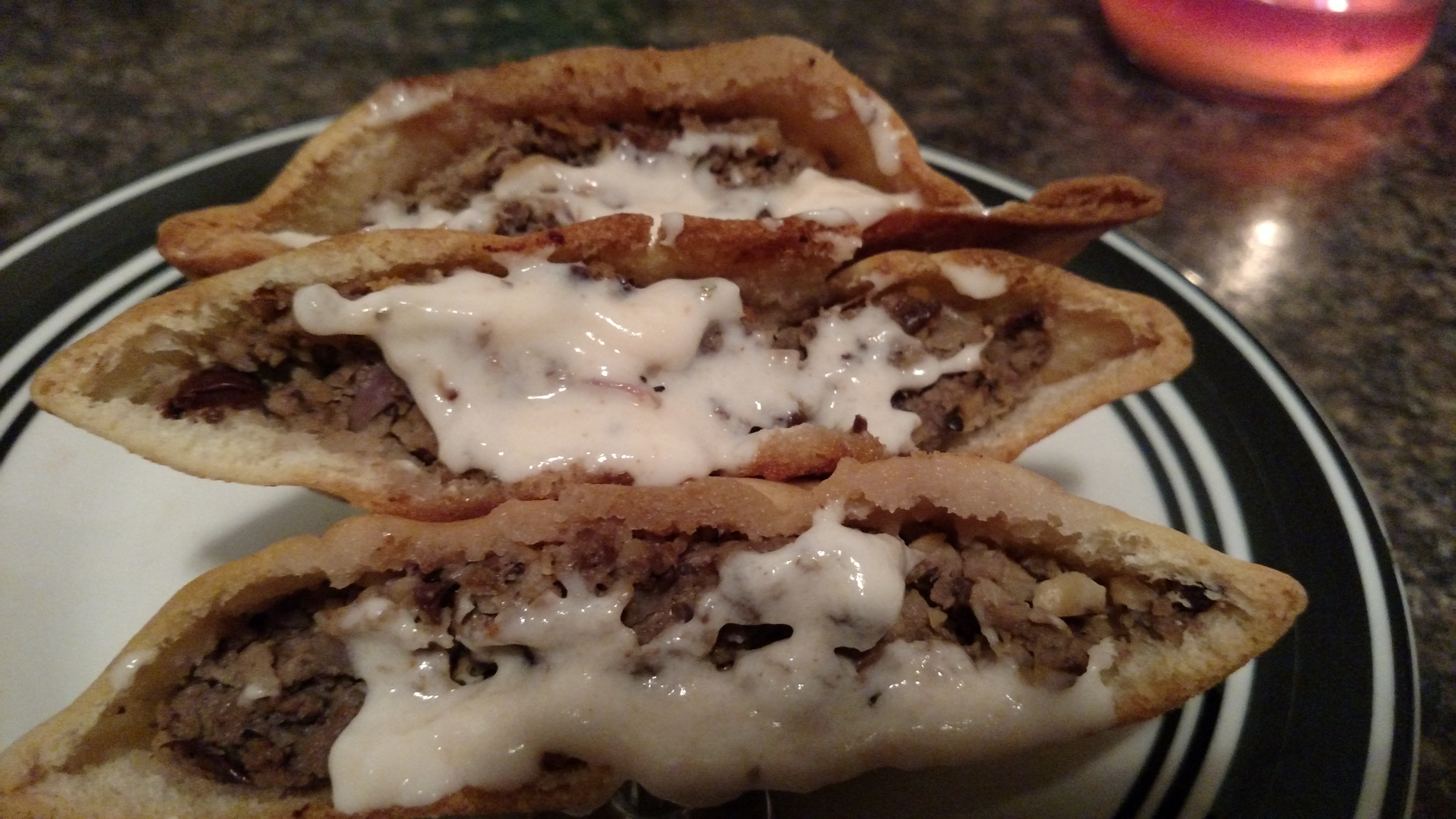 Moroccan Spiced Venison Gyros
Serves 4
537 calories per serving
10 minutes prep
20 minutes cooking
Total: 30 minutes
Ingredients:
1 pound of ground venison
1 14.5 oz. can of garbanzo beans, finely chopped
1/2 cup of Kalamata olives, finely chopped
1 medium red onion, finely chopped
4 cloves of garlic, finely chopped
1 T of Morrocan spice
Dash of  Cayenne Pepper
Salt and pepper to taste
4 pita pockets, cut in half
Directions:
Preheat oven to 400 degrees. Place 1 pound of ground venison in a large bowl. Finely chop garbanzo beans, Kalamata olives, red onion, and garlic and add to venison. Blend mixture thoroughly. Stuff pita pockets with  mixture and flatten. Brush both sides of pitas with olive oil and place on greased cookie sheet. Bake in oven for 20 minutes. Flip pitas at 10 minutes.
Serve with Spicy Tzatziki.
Related articles across the web